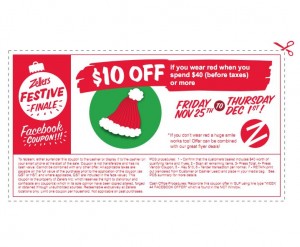 So we are now less than a month until Christmas, so it is now time to stop putting off that holiday shopping because saving is on it's way!
Stop by Zellers with this coupon and wear red (or show off a huge smile) and get $10 off when you spend $40 or more!
Gift for the kids' teacher? No problem. Need some decorations? Taken care off.
All while not breaking the bank.
Cheers,
Alicia