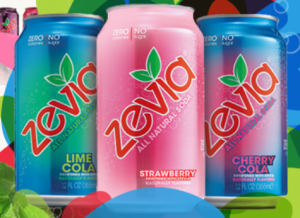 Click on the link below so that you can get access to your printable coupon that will save $1 on any Zevia soda flavour.
There are three great new flavours out there for you to try, Lime Cola, Strawberry and Cherry Cola.
I have never tried Zevia soda before but the fact that it includes all natural flavours and zero calories has got my attention! I think I'm going to pick up the Cherry Cola at the grocery store next. What flavour do you want to try?
Cheers,
Alicia