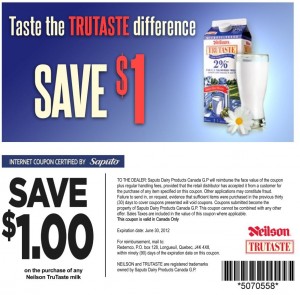 Milk is something we go through a lot of in my house, so getting a coupon can really help a lot!
Save $1.00 on your next purchase of ANY Neilson's TruTaste Milk when you print this coupon!
I will definitely be using this coupon on my next trip to the grocery store!
This Coupon Expires on June 30.
Cheers,
Alicia