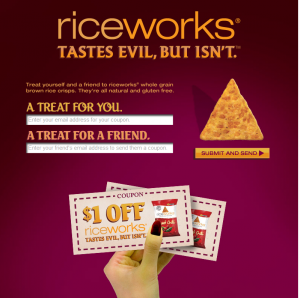 No Trick required this Halloween from riceworks. They are just handing out the Treats for you and your friends!
Get a coupon to save $1.00 off riceworks. They taste evil but they aren't. So put that bag of chips down and print off this coupon.
Don't forget to share and send it to a friend!
Happy Halloween!
Cheers,
Alicia