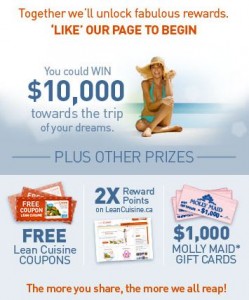 This one requires a little help from my friends!
Lean Cuisine is giving away coupons for Free Lean Cuisine on their Facebook page, BUT to unlock it 20,000 people need to be "In".
"Like" Lean Cuisine Canada on Facebook and click the "I'm In" button to add to the total!
The more people that are "In" the more rewards the will be releasing!
Cheers,
Alicia