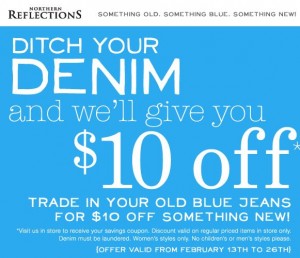 You know the old saying, Something Old, Something Blue, Something New… no that's not right. In this case it is, because we aren't talking about weddings.
Northern Reflection is taking your old blue jeans and in return they are giving you $10 off something new!
Out with the old and in with the new and save! Love it!
This Offer Expires on February 26.
Cheers,
Alicia