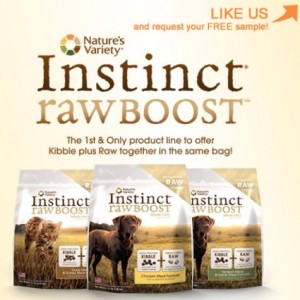 Right now request a free sample of Nature's Variety Pet food for either dogs or cats.
This sample is of their new Instinct Rawboost product that offers kibble plus raw in one bag.
What a great chance to let your pet try before you buy!
Also, once you fill out your sample request form you will have access to a printable coupon to save $4 on a bag of Instict Rawboost Kibble.
Cheers,
Alicia
Get Your Free Sample and Coupon