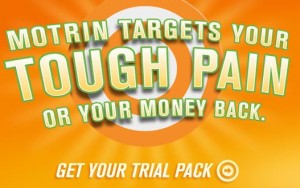 When I have really bad headache I use Motrin to get me back on my feet again. If you have never tried Motrin before, here is your chance to get a free trial pack!
Just fill out the request form to receive your trial pack in the mail and gain access to a $3 printable coupon for when you buy any Motrin product!
*Note: Due to regulatory restrictions in Quebec, you will receive a mail in rebate instead of a sample if you reside in the province of Quebec*
The Coupon Expires February 28, 2013.
Cheers,
Alicia
Request Your Sample and Print Your Coupon