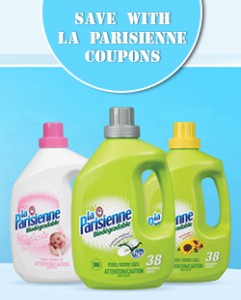 Need to stock up on dishwasher soap or laundry detergent?
La Parisienne has $6 on coupon savings for their dishwashing liquid, laundry detergent, laundry tabs, wash booster and fabric softener!
I love their laundry detergent, it smells so good and the smell will last for days on my clothes. I'm definitely going to print this coupon to use on my next grocery trip!
Cheers,
Alicia
Save with La Parisienne Coupons Here!