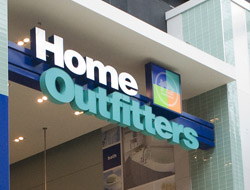 Have you been thinking about updating the baby's bathroom? Or maybe your kitchen could use a new blender or cutlery set? It seems like there is always something to update or replace around the house.
Here is your chance to get good quality products for affordable prices at Home Outfitters. With this coupon you will be able to save an extra 10% on your entire purchase or 20% on a single item!
I am in need of some new bathroom towels so this coupon came at the perfect time! I can't wait to print it out and start shopping!
This coupon expires on August 16th.
Enjoy!
-Caitlin