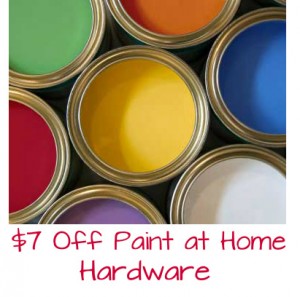 Have you been thinking about painting a room in your house? Whether it's been at the back of your mind for a while now or you have been actively looking for the right brand, this is an offer you don't want to miss!
Paint that room for less with this coupon to let you save $7 on Beauti-Tone Paint at Home Hardware.
I think my son would love to have his room painted this summer, so with this coupon that may just happen!
This coupon expires on August 31st.
Cheers,
Alicia
Save on Paints at Home Hardware Here