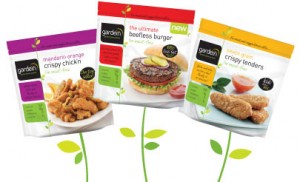 Have you managed to stick to that New Year's resolution to eat healthier?
Healthy eating isn't always the cheapest option, so that's why I'm happy to share a coupon that will let you save $1 off any Gardein product.
A great reward for all that healthy eating would be to head off to Napa Valley.
While you're signing up for your coupon you will also be signing up to win a trip to Napa Valley.
This Contest Closes on January 31.
Cheers,
Alicia
Enter to Win and Get Your Coupon