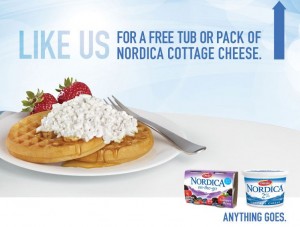 I love anything that will get my weekly grocery bill down. So this great freebie from Nordica definitely made my morning!
Get a free tub or pack of Nordica cottage cheese when you "Like" Nordica Cottage Cheese on Facebook!
The coupon is then mailed through Save.ca so you should have it for your next grocery run!
I think I will make a lasagna with this free container of cottage cheese! Yum!
Cheers,
Alicia