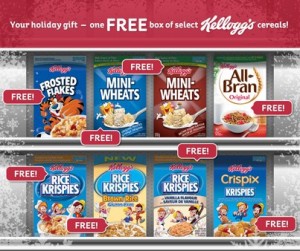 I love Kellogg's cereal. Especially making Rice Krispies Treats for my family.
Right now they are giving away a limited number of free coupons each day on their Facebook page.
After they run out of free coupons they will still have $1 off coupons for specific cereals.
Check their Facebook wall to see when the next giveaway will be!
Cheers,
Alicia