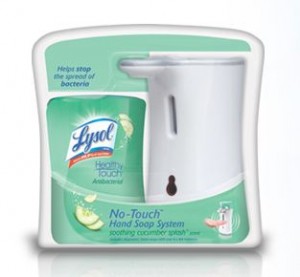 It seems that the kids always bring something home from daycare and school and before long everyone in the house is sick!
Lysol's No-Touch Hand Soap System helps to decrease the transfer of germs when you are washing your hands because you aren't touching the soap dispenser. Print off a coupon to save $5.00 off one for yourself.
That should be easy for the kids to use when they wash their hands too!
Cheers,
Alicia