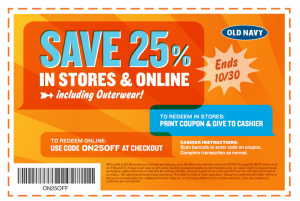 Print this Old Navy coupon and save 25% off in store and online!
The coupon is only good until Sunday, so make sure you check it out this weekend.
This coupon also applies to Outerwear, so this would be a good time to see if the kids need a new winter coat.
Cheers,
Alicia