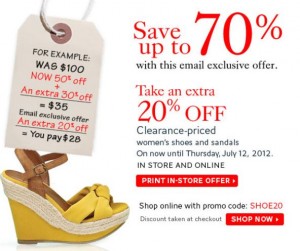 If you need a new pair of shoes that are both comfortable and good for summer, check out The Bay right now because they have some great stuff on clearance right now!
Print a coupon to save an additional 20% off clearance priced women's shoes and sandals at The Bay.
Just this morning I was thinking about a new pair of sandals. I think that calls for a visit to The Bay. 😉
This Coupon Expires on July 12.
Cheers,
Alicia