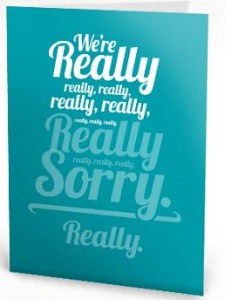 My hubby could use a tip from o.b. because they really know how to say sorry and make it count!
Play a cute personalized apology video from o.b. and at the end of it get a $2.00 printable coupon!
We all know your period is never sorry for anything it puts you through, so at lest o.b. is there to make up the difference!
Cheers,
Alicia
Get Your $2.00 Off Printable Coupon