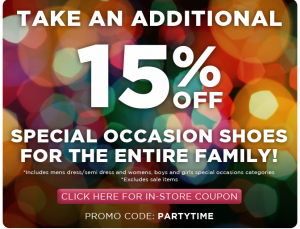 Do the kid's dress shoes still fit from last year?
If it is time to replace them for the holidays head over to The Shoe Company with this coupon and save an additional 15% off!
While you are there you might as well take a peak for dress shoes for yourself, because the coupon applies to everyone in the family!
Cheers,
Alicia
Print Your Shoe Company Coupon