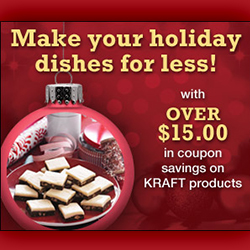 Request up to 15 coupons for various Kraft products to be mailed to you through Save.ca.
Save up to $1.50 on some of your favourite Kraft products including Cheese Whiz, Miracle Whip and Kraft Dinner.
Some of these products will definitely come in handy for what I am making over the holidays.
Cheers,
Alicia