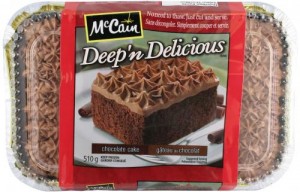 Are you looking for a delicious treat to reward your family for a good week at school and work?
That's exactly what Deep 'n Delicious cakes are here for!
Click on the link below where you will be able to save $1 on their chocolate or vanilla cakes. Mmmmm!
I haven't had a Deep 'n Delicious cake in a while. I used to love them and it was such a treat when my mom would come home with one from the store! I think it's about time that I share my childhood memories with my kids.
This delicious offer ends on February 29th.
Cheers,
Alicia