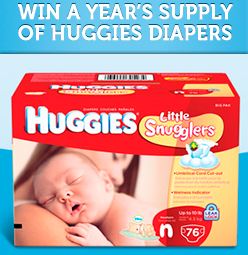 For all those experienced moms out there, I'm sure you can agree that you were very surprised to find out how many diapers you actually go through when you have a new born.
Not only does that make for some great times, but it can also get pretty expensive!
Enter now for the chance to win a year's supply of diapers from Huggies now.
This Contest Closes on April 30.
Cheers,
Alicia
Win Huggies Diapers for a Year