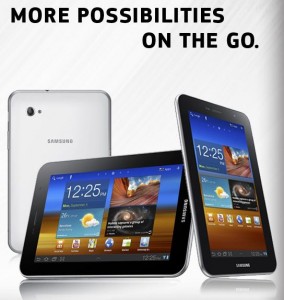 I still don't have a tablet, but I would certainly love one if someone gave it to me.
Samsung is giving us a chance to win the Galaxy 7″ Tab plus! At only 7″ it is not only pocket-size but has a sharp, crisp resolution, Flash and Google capabilities and a plethora of mini customization apps to fit your life!
So whether you want to visit Facebook, watch shows or read our blog, this is definitely the device for you!
Just fill out a ballot for your chance to win!
This Contest Closes on April 12.
Cheers,
Alicia