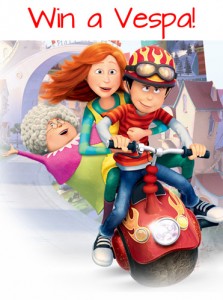 Need to run out for a loaf of bread or a bag of diapers? Leave baby with daddy and hop onto your Vespa!
Future Shop is giving you the chance to win a Vespa LX50 to celebrate the release of the Lorax on DVD!
I would love to do my errands in this. Looking cool while saving tonnes of money on gas – that's how I would like to travel.
This contest closes on July 26th.
Cheers,
Alicia