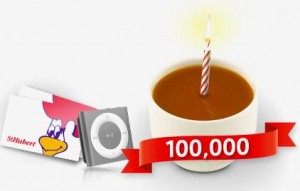 Do you feel like it's been ages since you and the hubby have gone out for dinner? St.Hubert is giving you the chance to win a night out on the town including dinner and a movie, an iPod touch or even St.Hubert gift cards!
It's always such a treat to eat out but it rarely ever happens in my house hold! I would love to go out without the guilt of spending!
This contest closes on October 14th.
Cheers,
Alicia