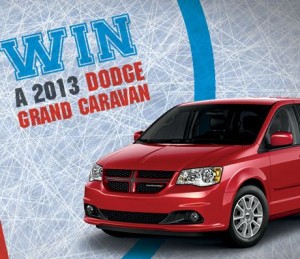 Do you miss the days of being able to throw your bag on the backseat and zip around corners in your small car?
Now that we have kids, getting them in and out of their car seat, storing the stroller and finding room for diaper bags, groceries and other items can be a challenge if you don't have enough space.
That's why when I found this contest to win a Dodge Caravan I had to share it with all my favourite parents.
Imagine how nice it would be to spread everyone else and not have to worry about hitting your head while bucking you child into their car seat.
This Contest Closes on May 31.
Cheers,
Alicia