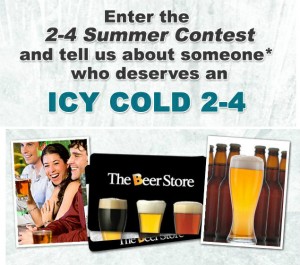 After a long day of yard work, I love to surprise my husband with a case of his favourite beer for all the hard work!
The Beer Store wants to know who in your life deserves a free case of beer and they could win 1 of 5 prizes of a $20 gift card for The Beer Store or the grand prize of $100 gift card!
This would be a great surprise!
This Contest Closes on July 18.
Cheers,
Alicia