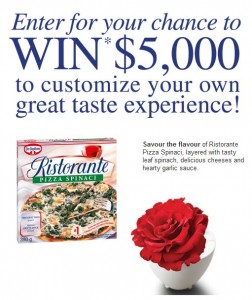 $5,000 would go a long way for me right now! With the kids and a house that needs some fixing up, the costs can really get up there!
I have thought time after time what I what I would do with various sums of money if I won.
Here is a chance to win $5,000 courtesy of Dr. Oetker!
What would you do if you won?
This Contest Closes on April 20.
Cheers,
Alicia