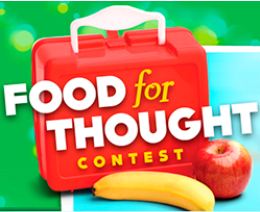 Fill a virtual lunch box for a chance to win $3,000 with Swiss Natural. How easy is that?
The Swiss Natural lunch box game is really simple and quick to play. It took me all of 30 seconds to play and to enter the contest.
The best part is, you can play every day for more chances to win $3,000!
This Contest Closes on March 27.
Cheers,
Alicia
Play to WIN with Swiss Natural