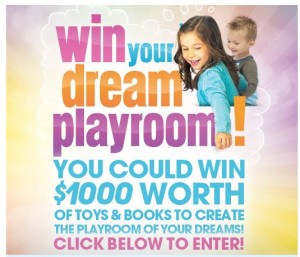 I just can just picture the looks on my kids' faces if I took them into Mastermind and told them to pick whatever it is that they wanted! What's better than a kid in a candy store? A kid in a toy store!
One very lucky person will win $1,000 worth of Toys & Books from Mastermind Toys to outfit the playroom of their dreams!
Also, for every 200 entries they will be giving away a $20 Mastermind Toys gift card!
Now those are some odds I can certainly play with! 😉
This Contest Closes on April 27.
Cheers,
Alicia
Enter to Win Through Facebook
Don't have Facebook? Enter Here"