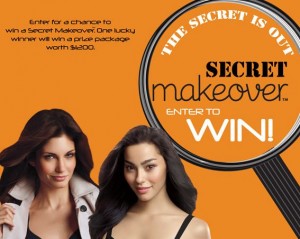 Can I tell you a secret?
Warner's is giving away a prize package worth $1200 from their new bra collection, Secret Makeover! Who wouldn't want some comfy new bras to wear?
Sign up for a chance to treat yourself…but if anybody asks, you didn't hear it from me.
This Contest Closes on November 30.
Cheers,
Alicia