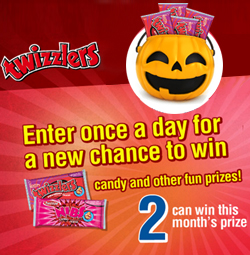 I have to say that one of my favourite things about Halloween are all of these contests involving delicious candy! Twizzlers is giving you the chance to win their candy treat and other fun prizes!
Twizzlers were my favourite treat when I was younger and I sometimes pick them up at the store when I'm feeling nostalgic. It would be so nice to stock up on my favourites!
This Contest Closes on October 25.
Cheers,
Alicia