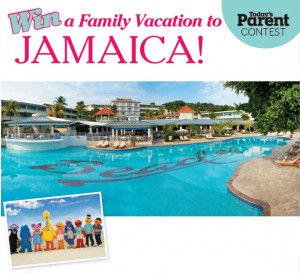 Today's Parent is holding the contest of a lifetime! It's definitely a parent's fantasy come true 😉
☀Check out this amazing checklist☀
✓7 unforgettable nights in Jamaica
✓$2,000 Old Navy shopping spree
✓4 trendy Heys cases
and more!
Now THOSE are some items that belong on my to do list! If we win, I'm definitely having hubby watch the kids while I head over for some spa time! What would you do first?
✈
Enjoy!
–Alyssa ♡