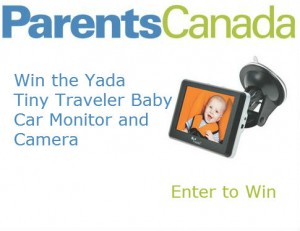 Staying focused on driving with kiddo in the back seat isn't easy. Keep an eye on your child with this camera and dashboard monitor.
Enter now for the chance to win a Tiny Traveler Baby Car Monitor.
The camera can be easily mounted to your rear window or back seat so you can pay attention to your little one without taking your eyes off of the road.
This Contest Closes on March 31.
Cheers,
Alicia