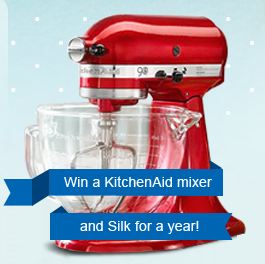 The holidays are the time of year that I bring out some of my best recipes and experiment with a couple new ones.
Participate in Silk's Holiday Recipe contest and you could win a KitchenAid mixer and a Silk for a year!
Just submit a recipe in the dessert, beverage or entree/sides category to be entered!
There is a prize for top recipe in each category.
Cheers,
Alicia