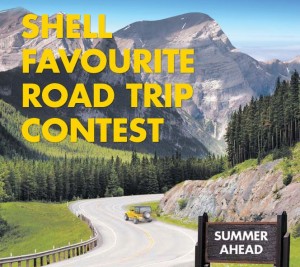 I love taking road trips with the family in the summer, but with the price of gas being so high it is costing me more so I am having to cut down the number of trips we go on.
This would be an awesome prize for the road trip fans or just someone trying to survive the daily commute!
You could WIN 1 of 3 $1,000 gift cards for Shell Fuel!
Just tell them your favourite road trip memory!
This Contest Closes on September 16.
Cheers,
Alicia