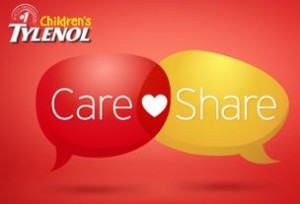 Children's Tylenol is hosting a Care Share page on Facebook for fans to share parenting tips and enter their contest!
You can win weekly prizes of $100 Shopper's Drugmart Gift Cards or a Grand Prize of a family photo shoot package and Samsung Galaxy Note.
Plus, you can get great parenting tips, like "Always end the name of your child with a vowel, so that when you yell the name will carry." (Bill Cosby)
This Contest Closes on April 29.
Cheers,
Alicia