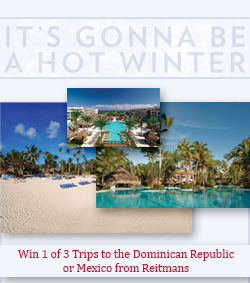 Do you wish winter would just end before its even begun?
Reitmans wants to help with a trip to the Dominican Republic or Mexico!
Imagine that ghastly snow becoming a sandy white white beach with just the click of your mouse. Enter today for your chance in paradise!
This Contest Closes on December 8.
Cheers,
Alicia