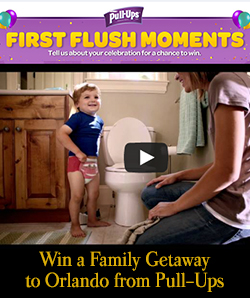 If you have or had a toddler I'm sure you are aware of the momentous occasion of when your little one makes their first flush. How did you mark the special occasion?
Share it on the Pull-Ups Facebook page and you could be the lucky winner of a family vacation to Orlando!
Between Disney World, Universal studios and the warm weather, it sounds like the perfect family vacation!
This Contest Closes on February 28.
Cheers,
Alicia