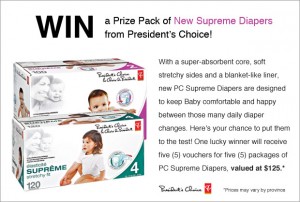 When my kids were babies, we went through so many diapers. So a contest to win diapers would be helpful to many parent!
Enter to win a prize pack of new Supreme Diapers from President's Choice.
If I won, I would give these to a friend of mine who is expecting in January.
This Contest Closes on December 9.
Cheers,
Alicia
Win President's Choice Diapers