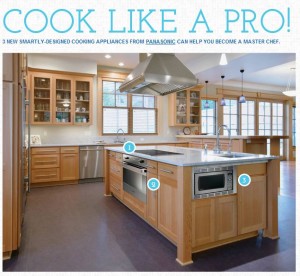 I spend a lot of my time in the kitchen from making baby food for my infant to preparing a family dinner for my extended family. If you are in the kitchen as often as I am, you know how important it is to have the right tools.
Enter to win 3 new smartly designed cooking appliances from Panasonic courtesy of House and Home.
With this tools at my disposal maybe I can get my stuff done quicker and spend more time in another area of the house. 😉
This Contest Closes on February 17.
Cheers,
Alicia