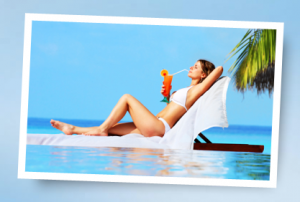 Have you been seeing a little too much of that white fluffy stuff and not enough of the grainy brown stuff (aka sand)? I know I could use an excuse to relax and soak up the sun. All that shovelling, car scraping and frozen noses has practically got me ready to pounce at any offer that includes 'sun', 'tropical' or 'cruise'.
Enter now for your chance to win a Caribbean trip for two compliments of Palmers. On the same webpage you will be able to enter to win great Palmer's Products as well.
So many chances to win, so many chances to escape the blizzard I call home! Brr!
This contest closes on February 5th.
Cheers,
Alicia