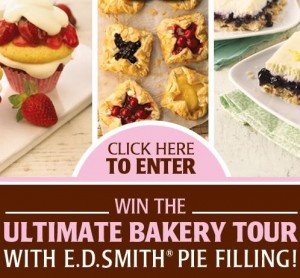 Well, who doesn't love the idea of visiting the top bakeries of New York City for a taste of their offerings!
Get chauffeured to the top bakeries of the Big Apple in a limo. Sleep in a four star Hotel. And have $2,000 spending money to take advantage of the city. Well that sounds like a prize sure to please your sweet tooth! What a great excursion I would love to take with my sister.
This Contest Closes on December 7.
Cheers,
Alicia