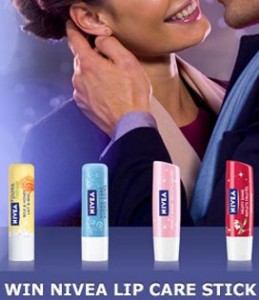 What is your favourite kind of Nivea Lip Care? Do you like the Nivea Hydro Care, Pearly Shine or maybe the great taste of the Fruity Shine?
Tell Nivea which of the four kinds you want to win and it could be yours!
They are giving away 1,000 prizes, so make sure you have entered for your chance.
I love Nivea products, so this would be a great prize for me to win!
This Contest Closes on December 7.
Cheers,
Alicia