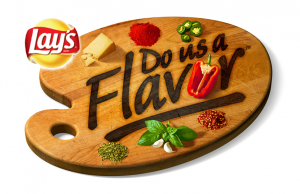 Do you have an idea for what you think would be the perfect Lays flavour?
Maybe you think that Roast Beef and Potatoes would be delicious, or even broccoli cheddar? Submit your flavour to the Lay's Facebook page and you will be able to win the grand prize of $50,000 plus 1% of all of the new flavours profits.
Even if you don't win the grand prize you could receive one of the four $5,000 runner up prizes!
I have so many delicious flavour ideas I don't know how to pick just one! Do you ladies have any delicious ideas up your sleeve too?
This Contest Closes on October 16.
Cheers,
Alicia