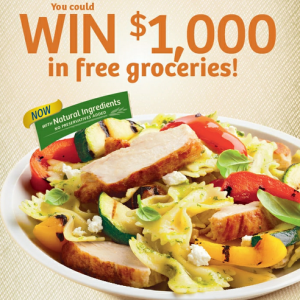 Are you finding your grocery bill a little steep? The price of groceries seems to be rising more than ever now and us parents could use all the help we can get!
'Like' the Maple Leaf Prime Facebook page and enter for the chance to win $1,000 in free groceries.
If I won I would stock up on all kinds of food that the family loves!
This contest closes on July 2nd.
Cheers,
Alicia