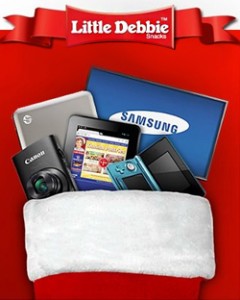 Are electronics on your Christmas list this year? I'm looking to get a new laptop myself.
As part of a Christmas Tradition Giveaway, Little Debbie Snacks is giving away $1,500 of today's hottest gadgets!
Visit their website and enter the giveaway every day to increase your chances of winning!
This Contest Closes on December 31.
Cheers,
Alicia