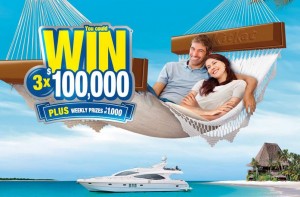 There are so many trips that I would love to take the kids on, but the money just isn't there.
Whatever you dream of, it could become a reality thanks to KitKat and their Big Break Contest.
Head to their Facebook page and you will be able to enter to win one of the three grand prizes of $100,000 and the 22 weekly prizes of $1,000.
What would you do if you won?
Cheers,
Alicia