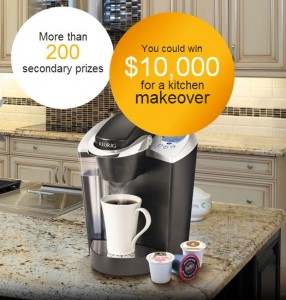 Here is your chance to finally get those kitchen renovations done that you've been planning for the past five years!
Enter with Keurig for the chance to win a $10,000 kitchen makeover!
There are also over 200 secondary prizes including Keurig Special Edition Brewing Systems.
I know my Keurig is a staple in my kitchen, I would love a new kitchen to put it in! 😉
This Contest Closes on July 1.
Cheers,
Alicia