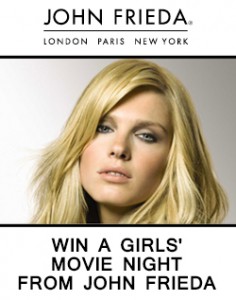 Seriously, how often do you get a night out with some of your best lady friends? What with kids, husbands and houses…life can get really busy. If you join John Freida's Elite Club, you could win a Movie Night for 4 and a $150 restaurant Gift Card. That would be the perfect night out with some of you closest friends.
If you won, what movie would you want to see?
This Contest Closes on November 30.
Cheers,
Alicia